Whenever you browse the website of any business or SaaS, you will most probably see plenty of logos on their homepage. These logos are of reputable brands, and they serve the following purposes;
These logos are a partial list of reputable clients who use the company's service.
These logos are a list of reputable publications that have mentioned or featured the company.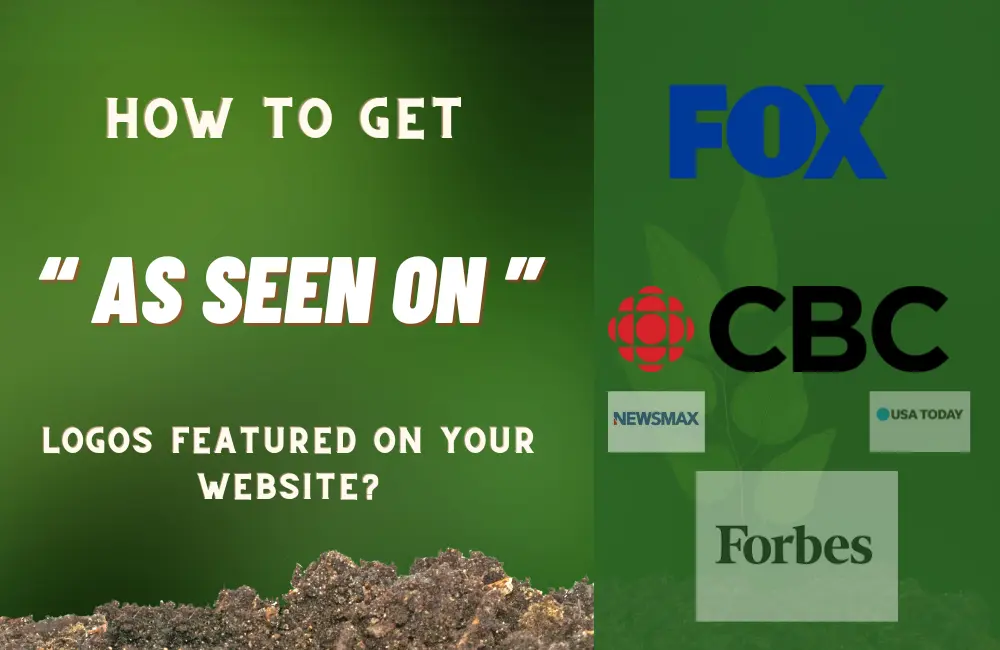 This guide will discuss what "As seen on" logos means and how to get them featured on your website.
What is Meant by "As Seen On" Logos?
"As seen on" logos" are the logos or images that reputable organizations put on their websites to borrow credibility from publications. These images are usually on a company's website's homepage or dedicated "Press" page.
A LOGO is an important part of a business profile/website because it grabs attention and makes an impression. This impression is enhanced by publishing "As seen on" logos on your website.
These logos are mostly used for advertising and marketing materials and are vital in building trust and credibility with potential customers.
Importance of "As Seen On" Logos
With so much competition and innovation everywhere, we constantly need something different to attract potential customers. Psychology says that our brains accept the one with an impressive appearance better than anyone else. This proves that "As Seen On" Logos are important for the business.
Moreover, with limited time and fast competition, this quick attention-seeking is priceless. So, getting featured in your industry's top publications and adding high-authority logos to your site can be a game changer for your company. All of this still depends on the right planning and strategy.
Some Promising Benefits of "As seen on" Logos:
Let's discuss some benefits of "As Seen On" Logos on your website.
·       Credibility
Seeing products or services featured on a well-known website builds trust. It works as a recommendation, and recommendations always win extra points.
·       Visibility
It increases your chances of attracting new customers hence building your business. Securing a safe spot for you in the industry.
·       Build Authority
Your "as seen on" logos can work as endorsements for you and help build your authority in the eyes of new customers. Experience with big clients makes you the decision-maker and boss.
·       Social Proof
It's your social proof; any business looking at your website would say, "If Forbes worked with them, then maybe I'll also try."
·       Word of Mouth
The industry that we are related to builds on word of mouth. This is not just what we see from our eyes but also from others in the markets. What they see on your website or hear about you spreads faster. So, these logos build a positive word of mouth for you.
7 Ways to get "As seen on" Logos on your Website:
As seen on Logos will be the ones providing you with business, building your trust and credibility. You are good to go if you already have big companies' logos featured on your profile. If not, let us discuss how you can feature some "As Seen On' logos on your website.
1.    Reaching Out to PR Agencies
As we move forward to the point where we decide what the best way to secure "as seen as logos" for your website is, let us discuss a method that has a very vast scope. The point is shaking hands with those who are already experts in the field, i.e., PR agencies.
PR agencies specialize in building brand awareness and getting them covered in lead publications. They have already developed relations with several media outlets and journalists. Their contacts can help increase your visibility and increase possibilities for you.
Using those who are already experts in the field can save you time, and the cost will be worth it because PR agencies can monitor the media to identify opportunities for you. Moreover, they can also measure the possible impact of the coverage and prepare reports for every milestone.
2.    Paid Guest Posts
There are so many websites that offer paid guest posts. You can sign up for their subscriptions and be a member of the publication they run on their websites. Customers can find your publication useful or relevant, and you can get your As Seen On logo. The major downside, however, is the high cost. This method is expensive, and the outcome is not guaranteed.
3.    Pitch your Data and Insights
Promote your high-quality articles and unique ideas through email outreach. Send professional emails to content creators, influencers, and bloggers, and when any one of them uses data from your article, they link it to you, and you get valuable backlinks.
4.    HARO's Media Outreach
HARO (Help a Reporter Out) is a professional platform that connects journalists with expert sources. As a startup, you can sign up on this platform and pitch your ideas to journalists who will spread the word. This is a great way to get into mid-tier publications. However, it's comparatively less useful for high-end publications, where you wish to place the "as seen on" logos on your website.
Getting citations through HARO is incredibly beneficial because they often give you a link far more organic and valuable than sponsored posts. It's always valuable to receive mentions from these sites.
However, a drawback of HARO is that it is generally less effective than other sources for getting mentions in well-known publications, which might be more credible for your project.
5.    Strategical Press Release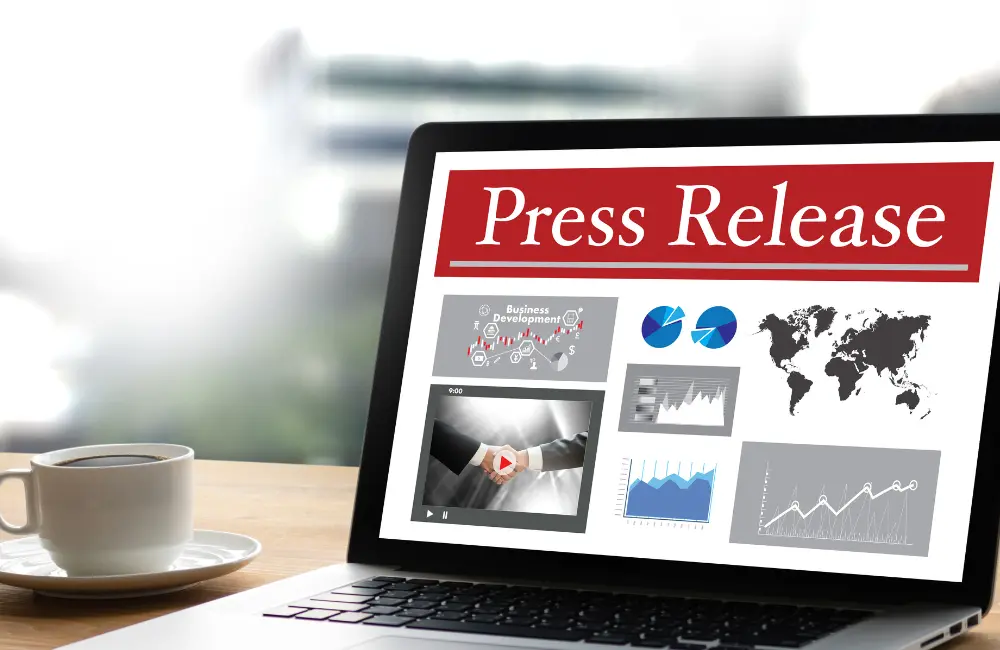 Plan and design your press releases in a very careful manner. Pitch your idea so journalists working for influential publications know a unique and interesting idea or product/service is floating around, ready to be noticed. Then, even if one influential magazine covers your story, others will follow, giving you a bunch of logos to feature on your site if you want to cover your story on Yahoo, Bloomberg, Accossiated Press, Benzinga, and MarketWatch. You can secure a spot with Ok digi word.
6.    Podcasts
The point is to use emerging Media for your benefit Podcasts are spreading like wildfire, and they have very good traffic. The best point is that hosts always look for new and exciting topics to engage their potential customers.
You need to have a story that excites everyone; you should be able to deliver the story uniquely and excitingly. Use your links to reach out to influential podcasts and pitch the story to them. Do keep in mind that you are in a business that's based on relations. PR is the essence of every step.
7.    Trade Shows
One of the effective and simple ways is to attend different shows and events related to your business. The core purpose of these events is always to find and acquire the best lots floating in the market unnoticed. Several great minds and press attendees attend the events, so you should have your best pitch ready to get what you want. In this way, you may be able to secure coverage and get an "as seen on" logo on your website.  
Final Words
There are several ways of getting "as seen on" logos on your website. Among various methods available, which one to use depends on several factors such as; your audience, pricing, reach, and credibility.
Regarding the best method, reaching out to and using all possible media outlets is best. In this way, you will have so many options, your scope will be very fast, you will save time, and the cost is also reasonable. This includes TV shows, magazines, podcasts, PR agencies, blogs, etc. But always remember that your chances of being featured depend on how compelling your story is.